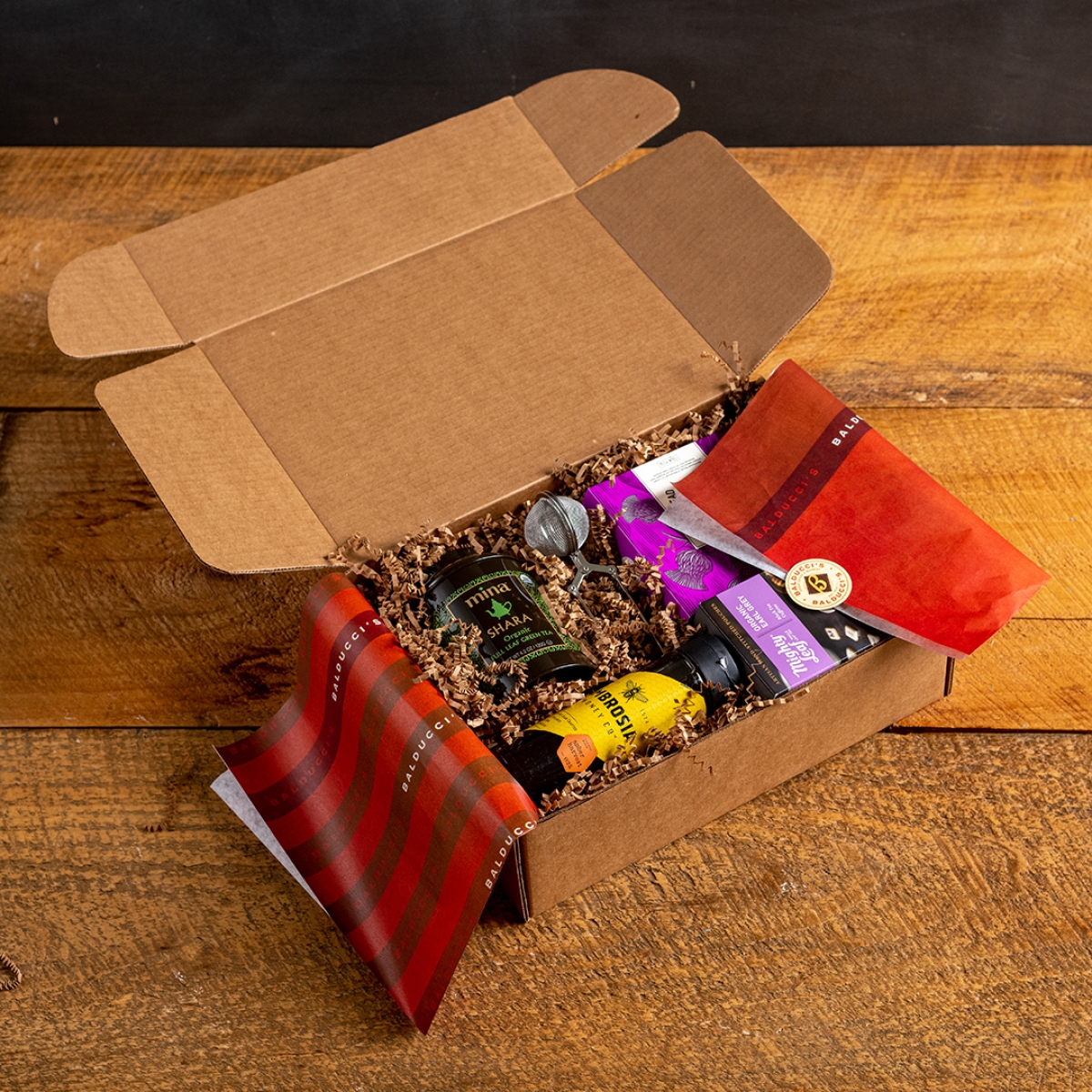 Tea Lovers Subscription
$60.00 - $540.00
Description
We have curated a gift selection from world-renowned brands to artisanal offerings, bound to delight the most discriminating tastes. Enjoy a subscription box for foodies with a curated list of gourmet foods every month, chosen by our experts at Balducci's.
Enjoy the best teas anywhere and anytime with a curated selection of traditional and exotic herbal teas from Paromi, Vahdam Teas and more, designed to elevate your daily rituals. Each subscription box for foodies includes two teas, honey, a gourmet accompaniment, and a mug for your first subscription. 
How it Works/FAQs
FAQ
1. What will I receive in the first subscription box?
You will receive a selection of gourmet goods in an eco-friendly, recyclable custom box.
2.When does the box get shipped?
Boxes are shipped on the first Tuesday of every month.
3. What is the estimated delivery time?
Delivery dates are estimated to be 1-5 business days from date of shipment.
4. How much is the shipping cost? 
Shipping is free with every monthly subscription box.
5. When should orders be placed?  
Monthly subscription box orders must be placed three days prior to the first Tuesday of the month in order to receive the month's selection. 
 
Shipping Information