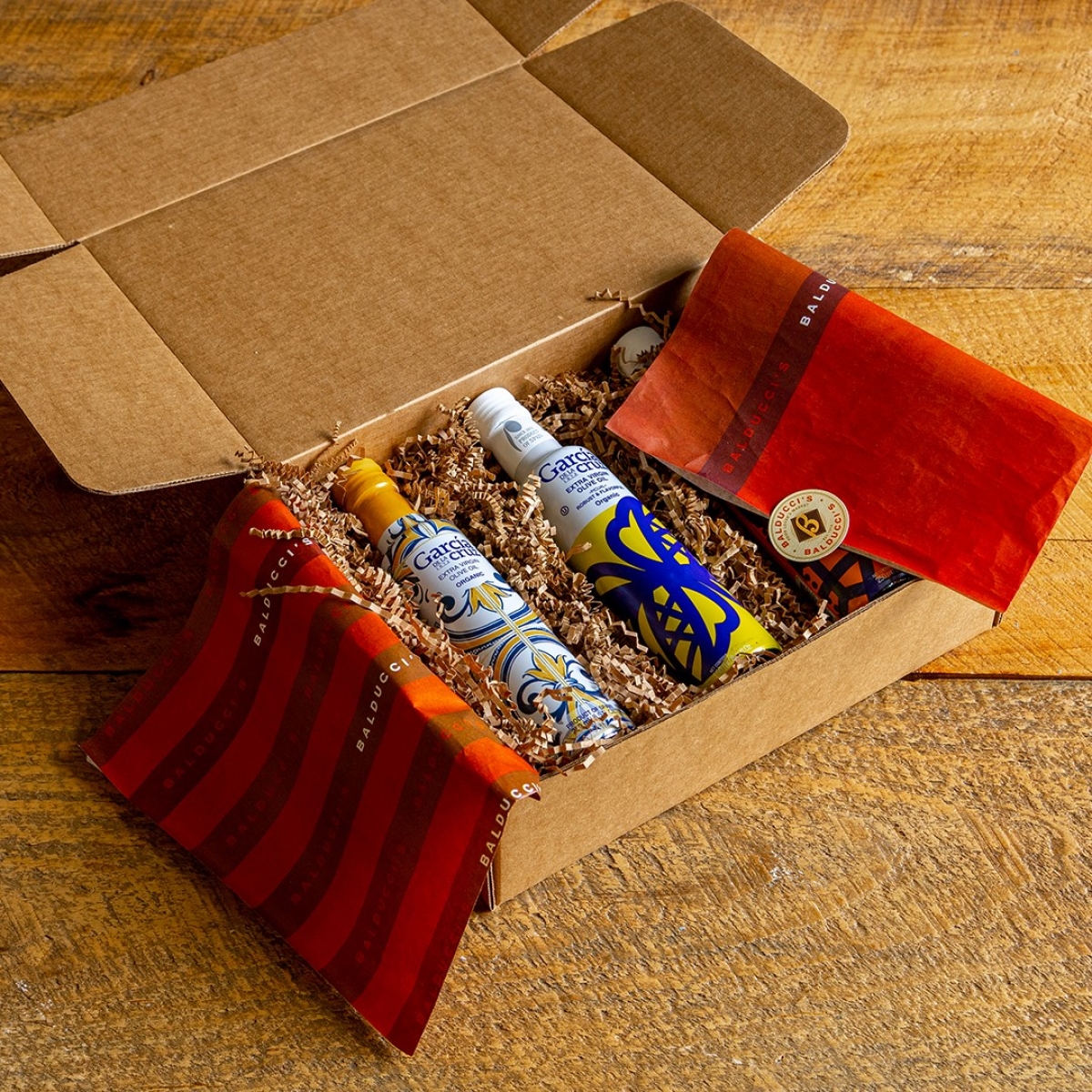 Olive Oil Subscription
$60.00 - $600.00
Description
Every month an offering, chosen from the world's great olive oils, arrives at your doorstep to usher you into a whole new way to consider cooking, finishing, tasting and appreciating your food.  These exquisite oils are not to be missed.
Month One
Planeta Extra Virgin Olive Oil, and a decanter
An award-winning oil with D.O.P Val di Mazara designation (which sets strict geographical and production guidelines for producers), this brightly hued Sicilian gold is made from Nocellara del Belice, Biancolilla and Cerasuola olives. With hints of pistachio, fresh mint, basil, sage and juniper, the nose is elegant and harmonious, reminiscent of the Sicilian countryside.
How it Works/FAQs
1. Giving a gift? Click here to download or print a Gift Letter.
2. What should I expect in my box?
Each shipment will arrive in an elegantly wrapped, custom box along with detailed tasting notes.  A special, surprise pairing will be included intermittently. 
3. When do the olive oils get shipped?
Oils are shipped on the first Tuesday of every month. You should expect to receive your order 1-5 business days from date of shipment.
Shipping Information