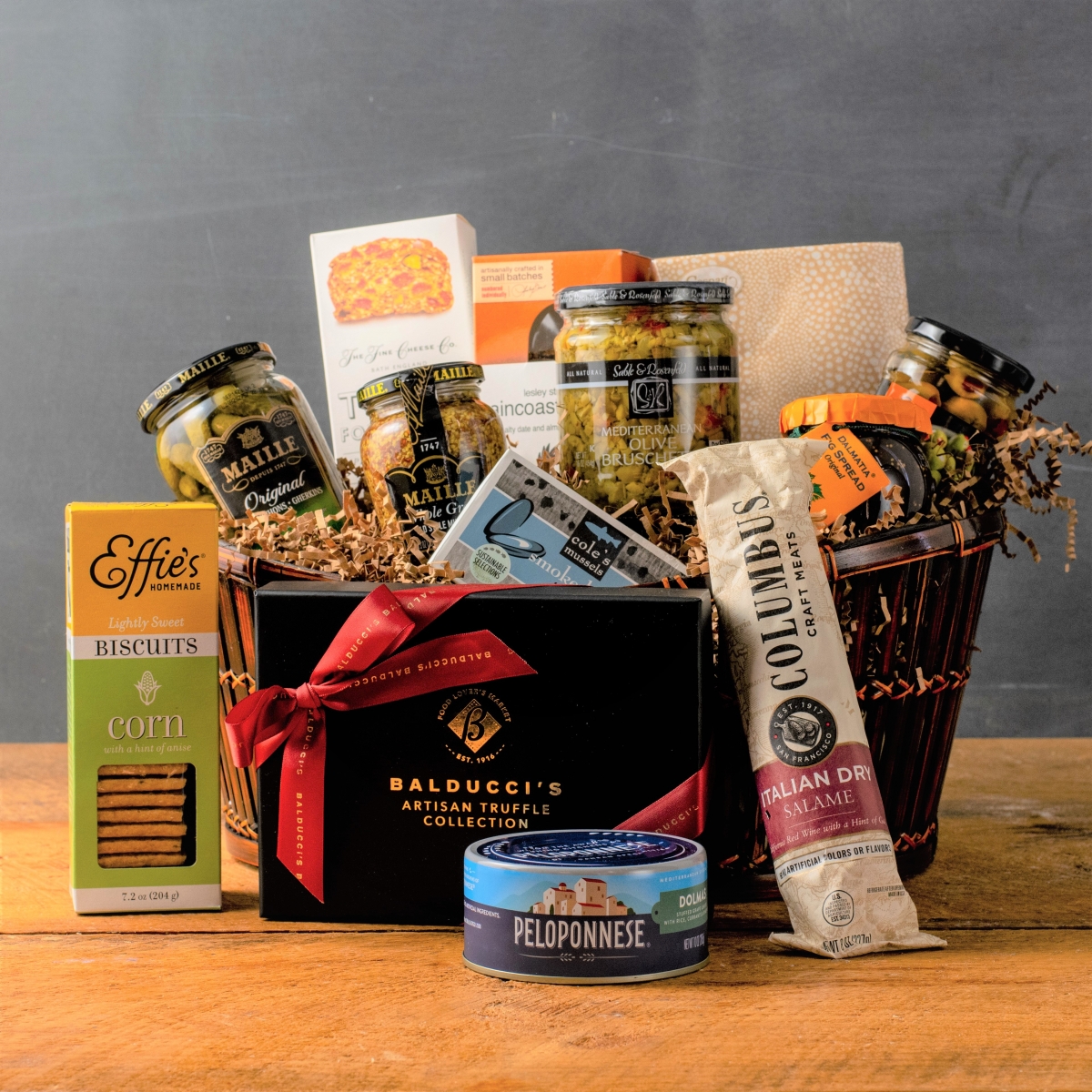 Balducci's Celebration Basket
$145.00
Description
A grand assortment with superb presentation.  This collection will appeal to the most discerning gourmand.
Details
Fine Cheese Company -Extra Virgin Olive Oil and Sea Salt Cracker
Sable and Rosenfeld Olive Bruschetta
Bellisari's Blue Cheese Honey and Shallot Spread
Columbus Italian Dry Salame
Maille Cornichons
Peloponnese Stuffed Grape Leaves
Coles Mussels in Olive oIl
Fine Cheese Company - Cherry Almond Linseed Toast
Balducci's 12 piece Chocolate Truffles
Rustic Bakery - Vanilla Bean Shortbread
Bon Maman Fig Preserves
Black Florentine Cocktail Napkins
Free Ground shipping with every order.
Shipping Information