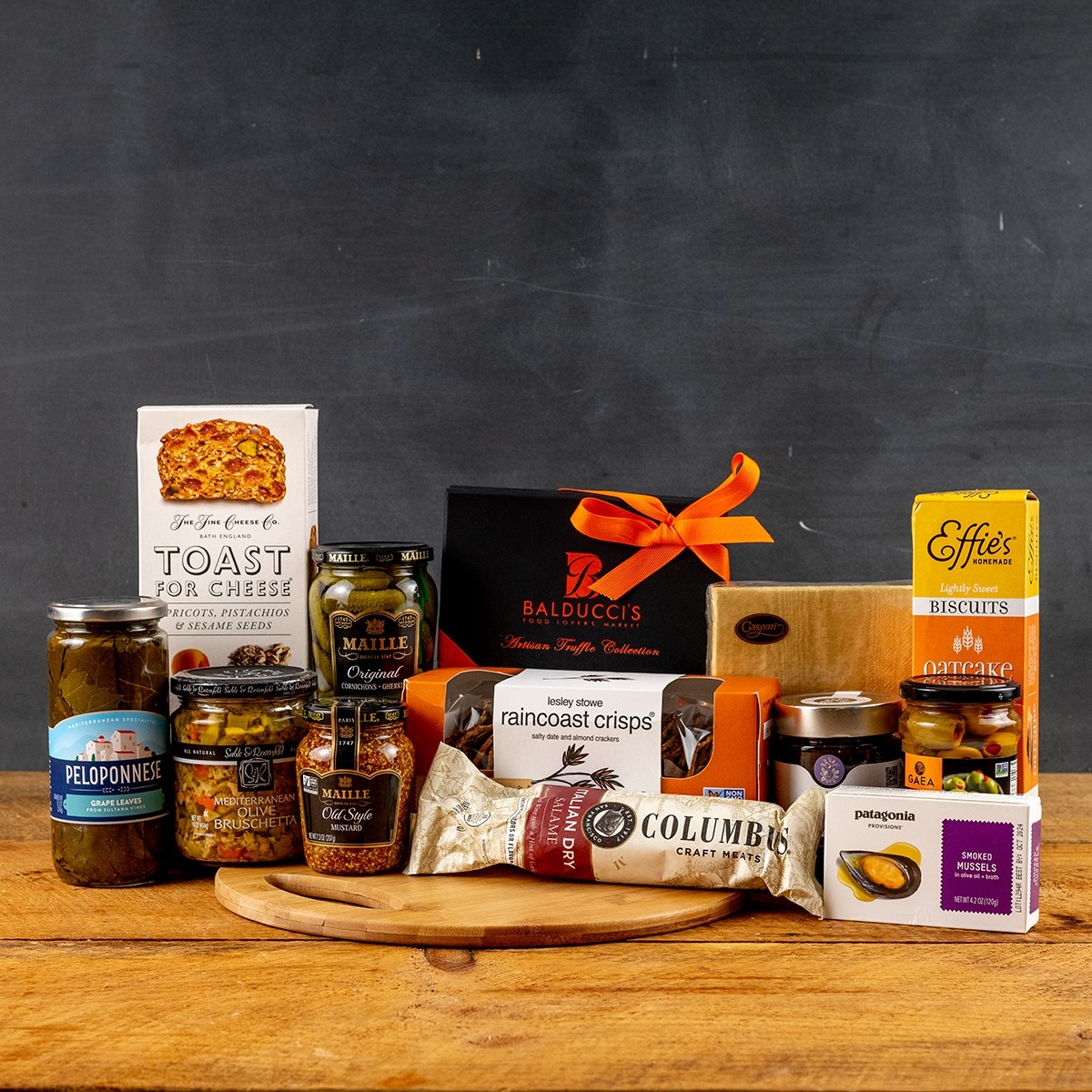 Balducci's Celebration
$160.00
Description
A grand assortment with superb presentation.  This collection will appeal to the most discerning gourmand.
Details
Date and Almond Raincoast Crisps
Scyavuru Sicilian Black Fig Jam
Gaea Pimento Stuffed Olives
Columbus Italian Dry Salame
Maille Old Style Mustard
Peloponnese Grape Leaves
Patagaonia Smoked Mussels
Fine Cheese Apricot Pistachio Toast
Balducci's 12 piece Chocolate Truffles
Florentine/ Honey Almond Cocktail Napkin
Sable and Rosenfeld Olive Bruschetta
Maille Cornichons
Effie's Oatcakes
Free Ground shipping with every order.
Shipping Information